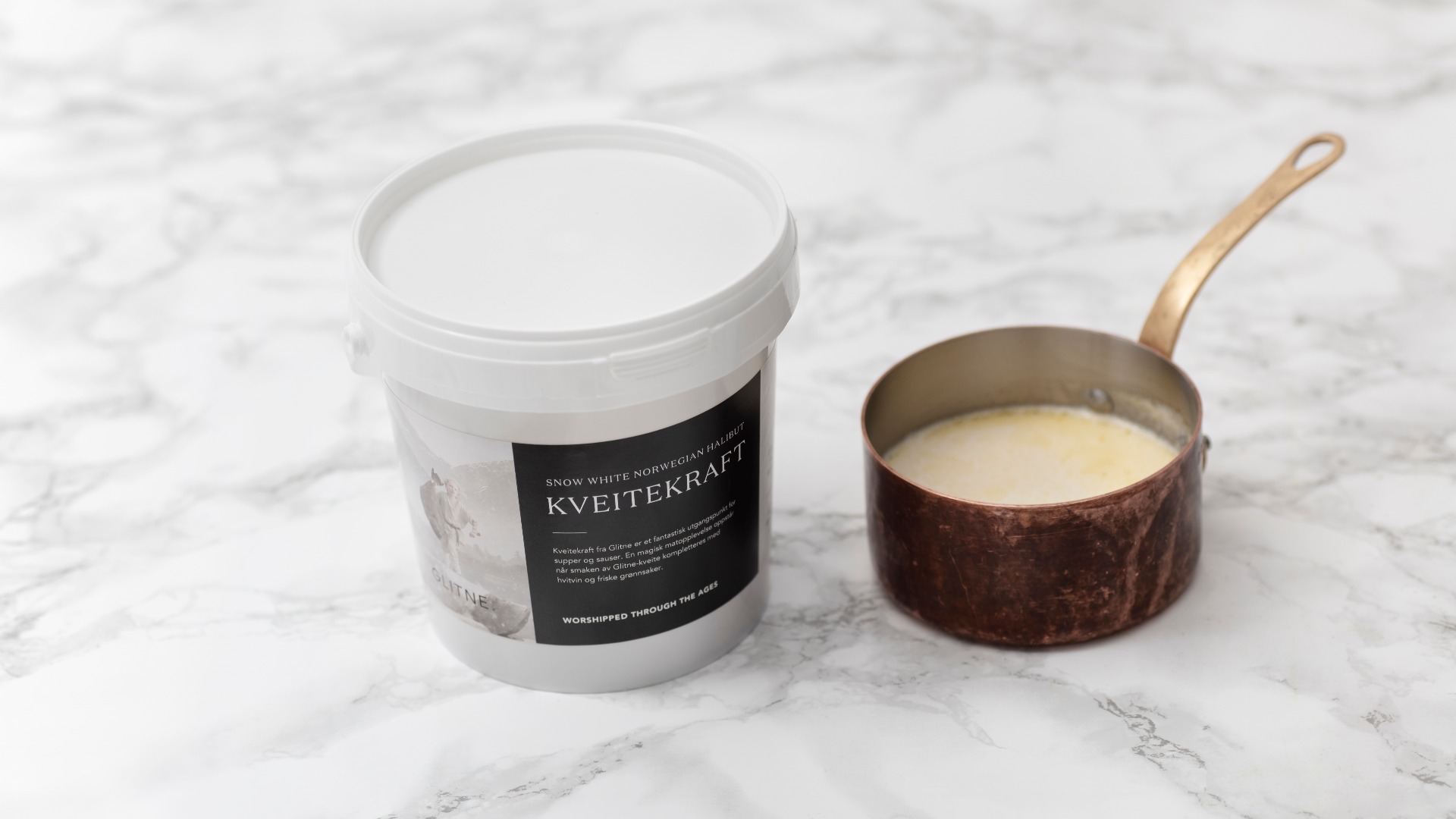 Glitne® Halibut Broth
Glitne Halibut Broth is a great starting point for soups and sauces. Magic is created when the taste of Glitne halibut is complemented with wine and fresh vegetables.
Glitne halibut is raised with utmost care in our 'Fjord on Land' in Sognefjord. Good resource utilization is important and sustainable; therefore, we aim to use all parts of the halibut as we develop our quality products. Together with renowned Norwegian chefs, we have made a halibut broth, rich in flavours, perfect as a starting point for soups and sauces. To emphasize the good flavours, bone and head is extracted from fillet production, and simmered together with white wine and fresh vegetables. All you need to do is thaw it up, add cream and other desired ingredients - the result will be a delicious dish your guests will remember. Available in 0,5 L buckets or in 3.5 L vacuum bags, frozen or refrigerated.
Ingredients
Bones and head of Atlantic halibut (Hippoglossus hippoglossus), water, white wine (sulphite), onion, leek, carrot, fennel, estragon and salt.
Nutritional content
Per 100 g halibut broth
Energy content: 46 kJ or 11 kcal
Fat: 0.13 g
- Saturated fatty acids: 0.03 g
- Monounsaturated fatty acids: 0.06 g
- Polyunsaturated fatty acids: 0.03 g
Carbohydrates, total: 0.15 g
Protein: 2.43 g
Salt: 0.11 g
Source: Results from analyses at Eurofins Food & Feed Testing Norway.