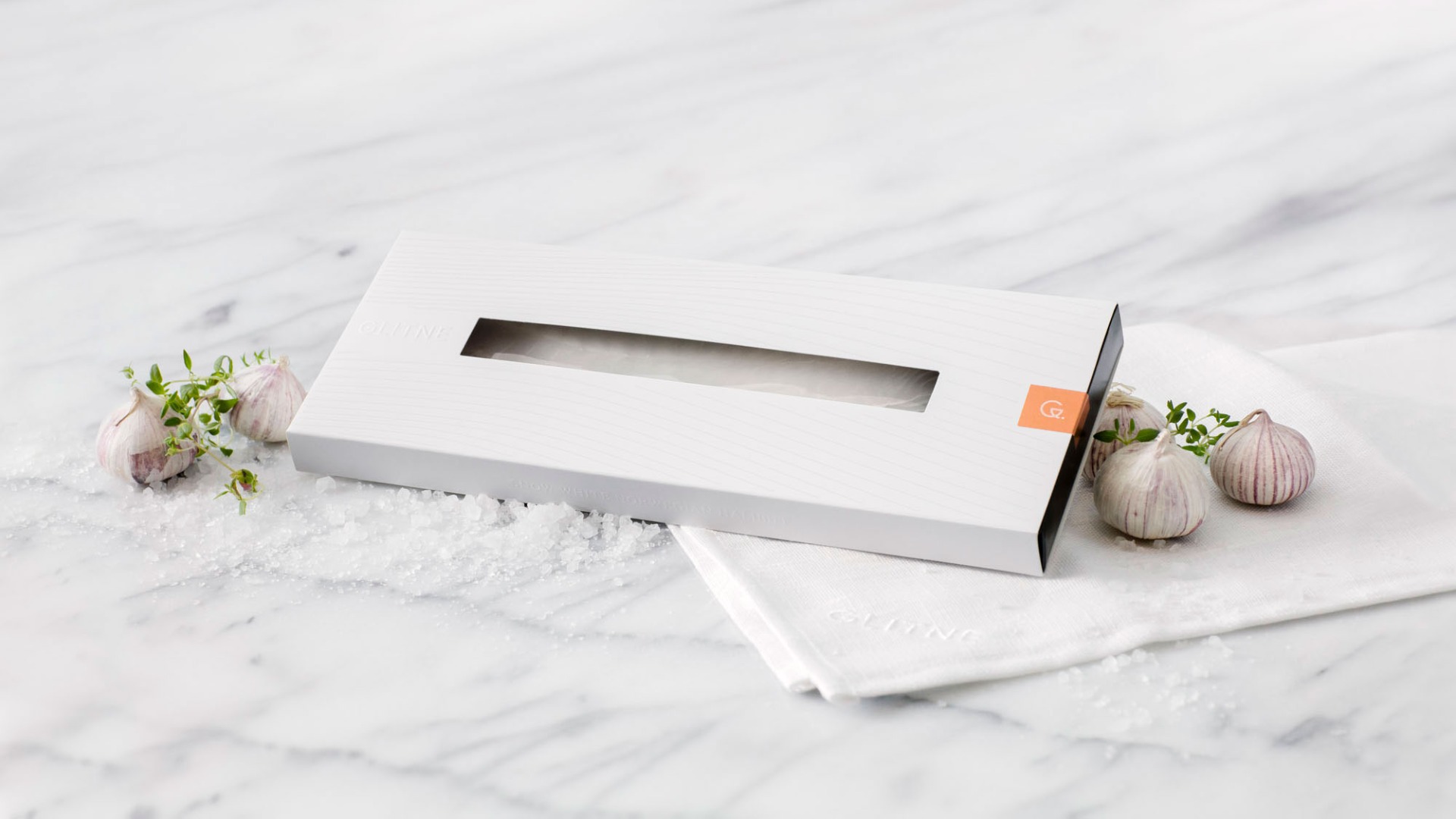 Glitne® Sashimi Grade
Glitne fuse ancient Norwegian seafood traditions with inspiration from modern cuisine. Lightly cold-smoked and delicately salted, this halibut will enhance the most special occasions.
Glitne halibut is raised with utmost care in our "Fjord on Land" in Sognefjorden. The fillet is brined then lightly cold-smoked to preserve its full flavour. Serve it as a delicate appetiser, light entrée or as superior sashimi. Available as single vacuum packed (120 – 180 g) in elegant boxes for end consumers or as single vacuum packed (100 – 220 g) in 3 Kg boxes for the HoReCa market, refrigerated or frozen.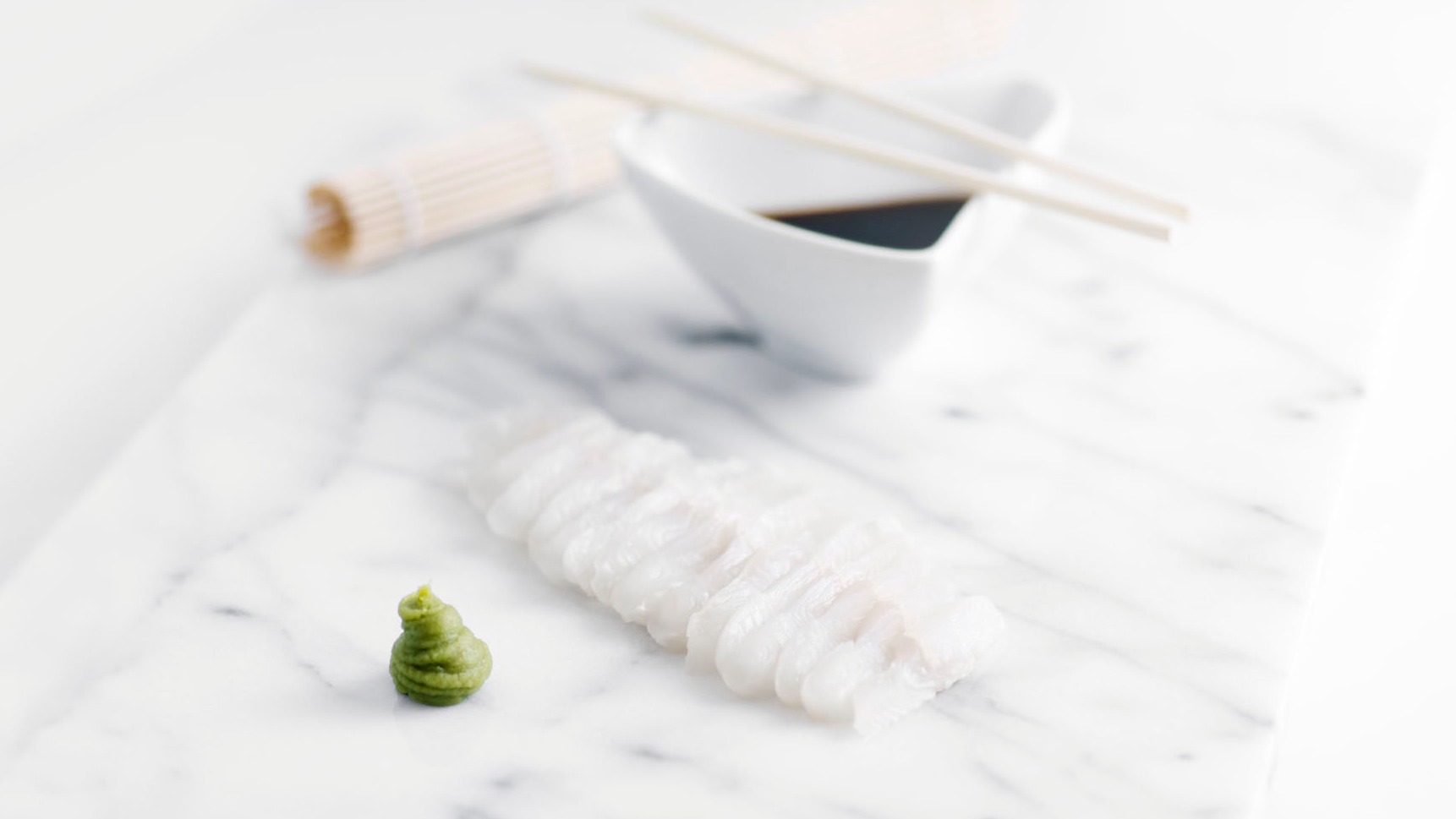 Ingredients
Atlantic Halibut (Hippoglossus hippoglossus), salt, sugar and food smoke.
Nutritional content
Per 100 g halibut, Sashimi grade fillet
Energy content: 388 kJ or 93 kcal
Fat: 1.4 g
- Saturated fatty acids: 0.3 g
- Monounsaturated fatty acids: 0.4 g
- Polyunsaturated fatty acids: 0.5 g
Carbohydrates, total: 0.4 g
Protein: 19.7 g
Salt: 1.8 g
Source: Results from analyses at Eurofins Food & Feed Testing Norway