Glitne halibut søtt + salt
A signature dish that highlights even the finest occasions.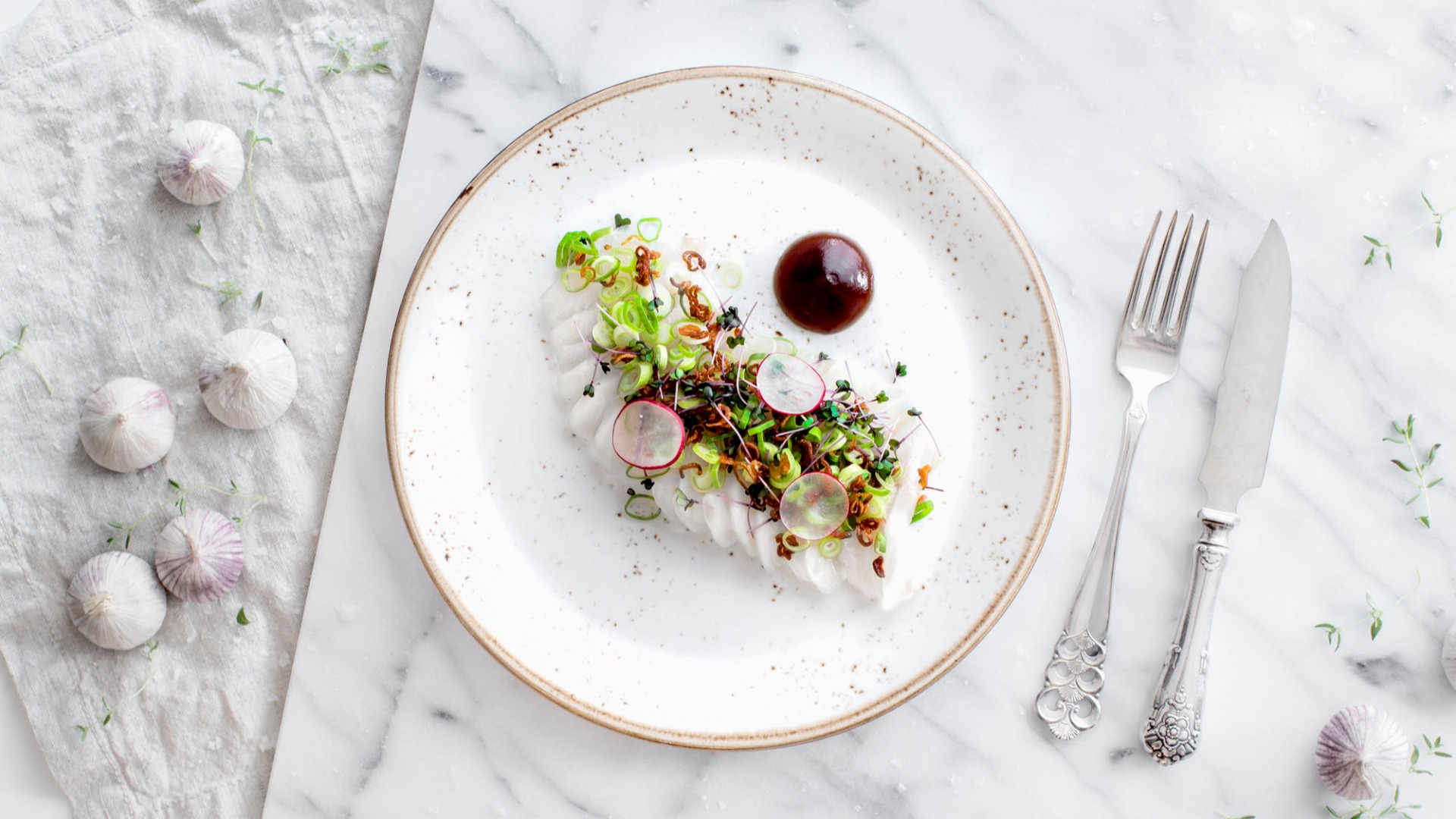 You can thicken the ponzu sauce by adding 1 gram Agar Agar per dl. If so, cook the sauce 1 minute before cooling.
Cut the halibut in thin slices. Hold the knife diagonally and cut the fish into slices of ½ cm.
Arrange your desired amount of fish on a plate. Top with spring onions, radishes and crispy onion. Finish with ponzu sauce.
1 Glitne smoked halibut
2 spring onions, sliced
2 radishes, sliced
2 tbsp crispy onions
1 dl ponzu sauce
Ponzu sauce:
70 g rice vinegar
35 g soy sauce
15 g lemon juice