Glitne halibut with a touch of spring
A fresh and playful dish, perfect as a starter or a light entré.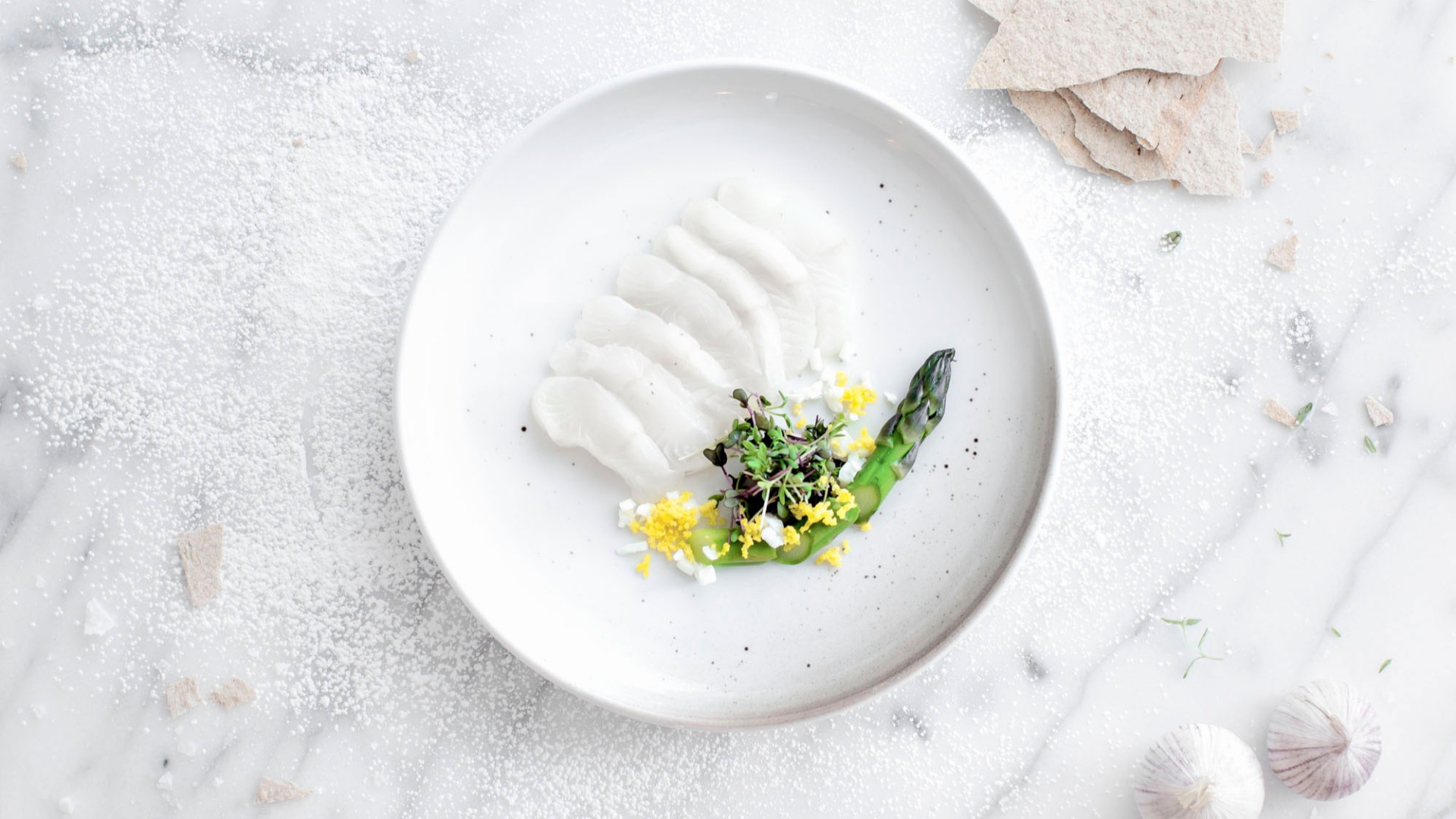 Cut the halibut into thin, diagonal slices.
Peel the asparagus and snap off the woody end. Blanche in salted water for 2-3 minutes, depending on the size. Cool in cold water. It should be slightly al dente.
Hard boil the egg, cool and peel. Push the egg yolk through a colander and finely chop the egg whites.
Prepare vinaigrette with olive oil and lemon juice. Arrange on a plate. You can also add some vinaigrette into the salad.
1 Glitne smoked halibut

4 green asparagus

1 egg

Mixed lettuce salad

3 tbsp olive oil

Lemon juice

Salt

Black pepper