Halibut confit with Jerusalem artichoke and flower sprout
So smooth and tender that it will melt in your mouth.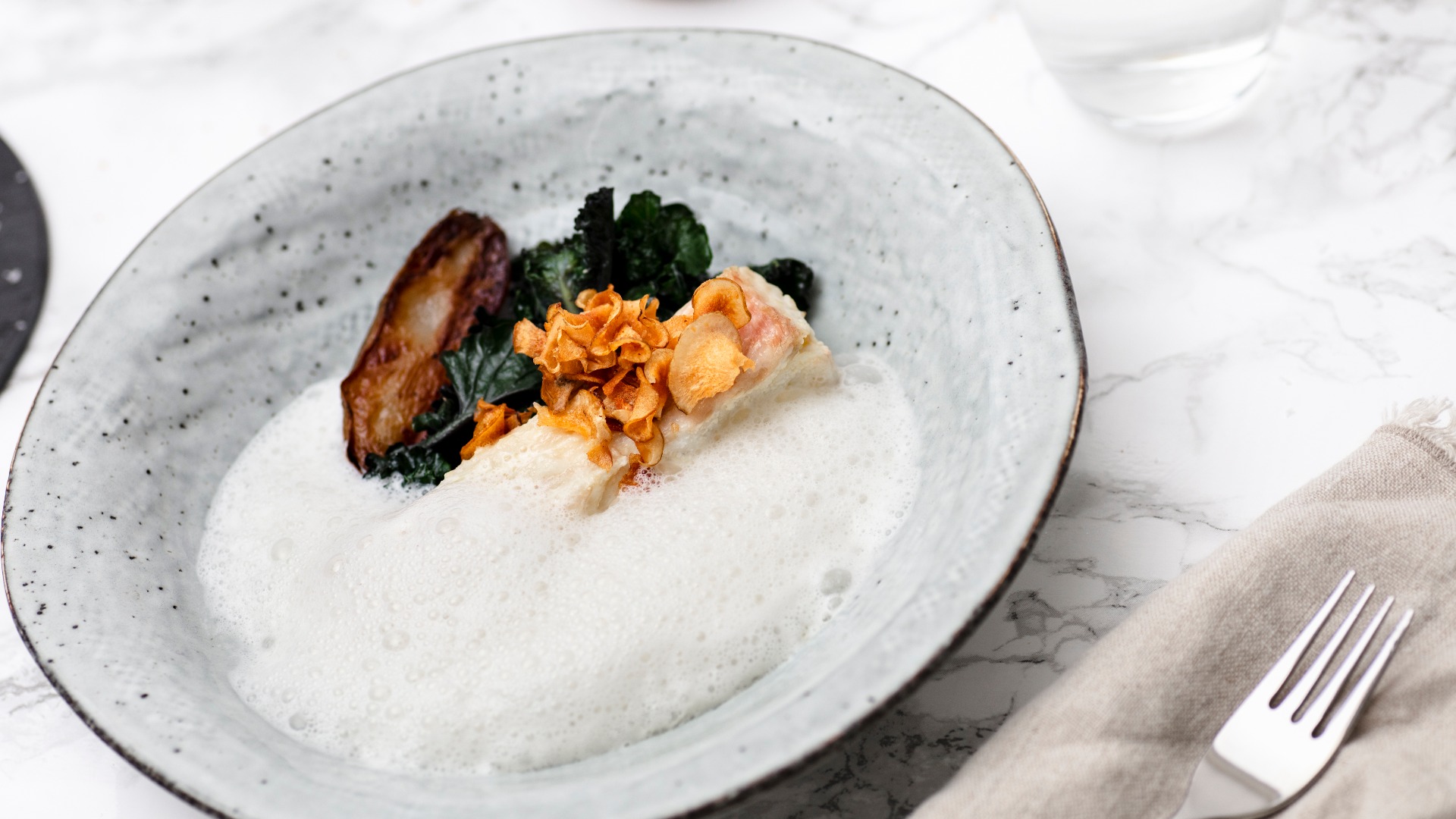 Cut the halibut into 4 equal pieces.
Wash the Jerusalem artichokes thoroughly in water. Part 2 of them and fry in a pan with oil until tender. Season with salt and pepper.
Peel the rest of the Jerusalem artichokes and cut into coarse cubes, add to a saucepan with milk, cream, butter, salt and pepper and cook to tender.
The milk mixture is poured into a new pot, this is the sauce to be foamed just before serving. Season with salt and pepper. Blend the Jerusalem artichokes into a smooth cream, season with salt and pepper.
Rinse the flower sprout in water. The leaves are blended in well-salted water.
Heat olive oil, garlic and rosemary to about 55 °C. Put the halibut into the hot oil and cook it slowly for 12-15 minutes.
Arrange the halibut in a deep bowl, add the cooked Jerusalem artichoke, flower sprout and finish with the foamed sauce.
500 g GLITNE halibut fillet with skin
1 bag flower sprout
500g Jerusalem artichokes
2 dl milk
2 dl cream
1tbs butter
2 dl olive oil
garlic
rosemary
salt & pepper