Grilled halibut steak with fennel, spinach and vinaigrette
You will definitely serve this at home with your best friends around the table.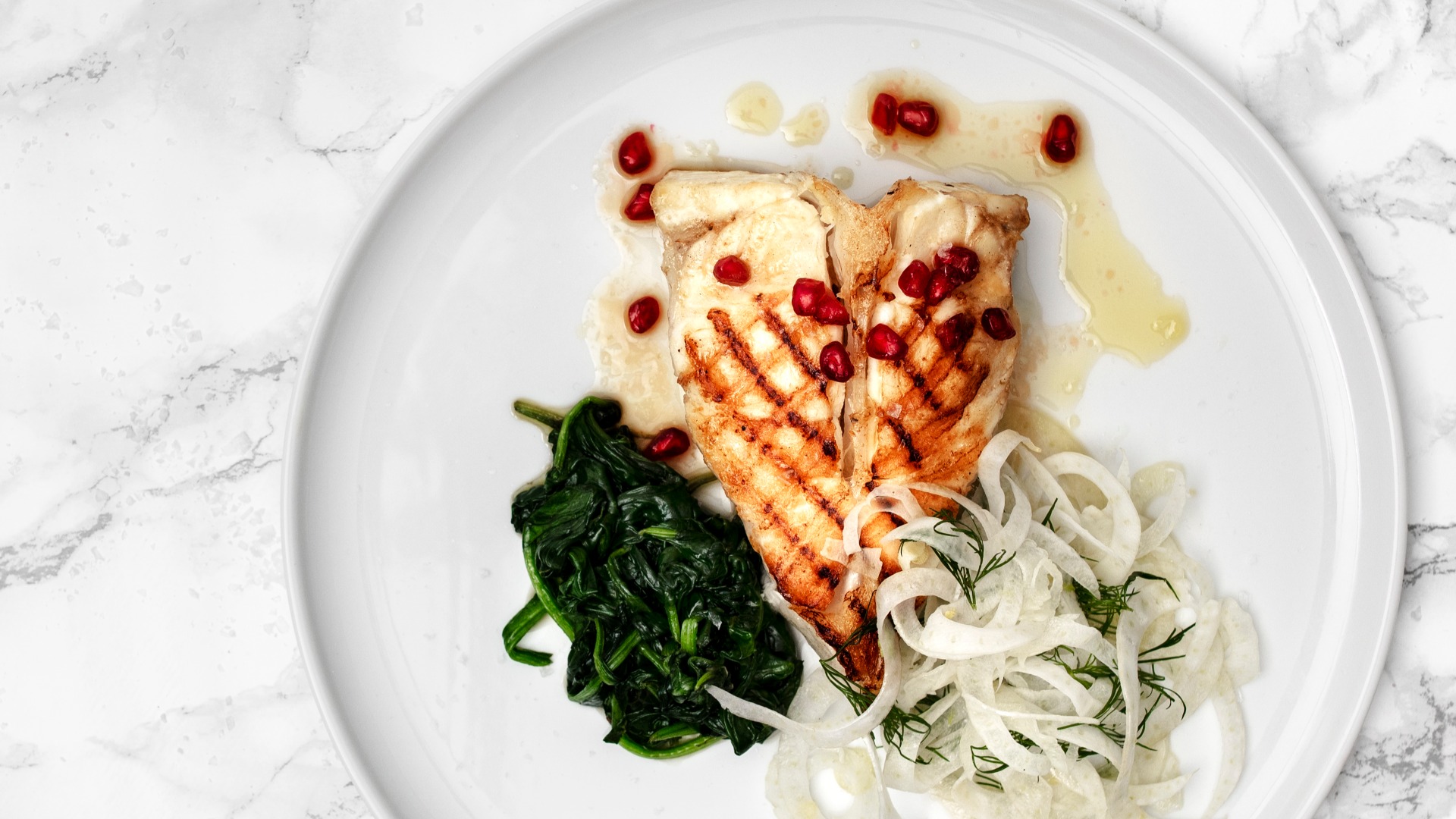 Cut out steaks from a half halibut. Grill for 1-2 minutes on each side, using a grill-pan. Transfer to the oven and bake at 160 °C for 10-12 minutes. The fish meat should come off the bones easily, temperature 48 °C.
Cut the fennel in thin slices, mix in 1 teaspoon olive oil and fruit vinegar. Season with salt and pepper.
Heat a saucepan with butter, when hot, add spinach. Peel a garlic and put it on a fork. Use the garlic to add flavour to the spinach. Season with salt and pepper.
Mix olive oil, vinegar, salt and pepper to make the vinaigrette.
4 pieces of halibut steaks (150-180g)
2pcs garlic cloves
1 pcs fennel
1ts pomegranate
100g spinach
1 pcs garlic
1ts butter
50g olive oil
1ss fruit vinegar (mango / lemon)
Salt & pepper