Halibut tartar with avocado and mango
A refreshing and delicious dish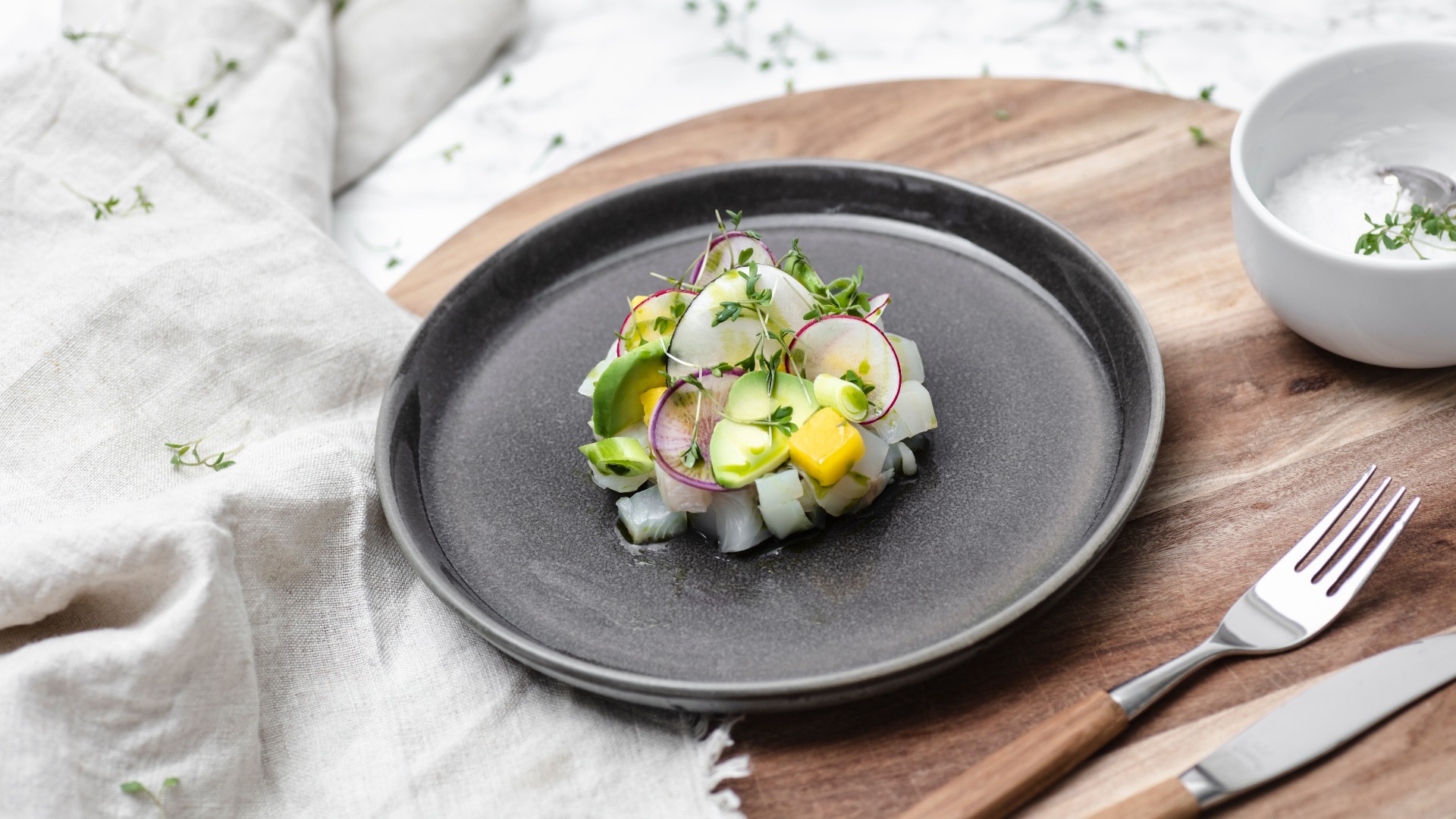 Use either sashimi grade GLITNE halibut fillet or fresh fillet.
Mix 1 teaspoon sugar and 1teaspoon salt, spread over the fish and leave for 15 minutes. Rinse and dry the fish.
Cut the vegetables into slices / cubes.
Arrange the fish and spread the garnish on top. Finish with cress and herb oil.
200g GLITNE halibut in cubes
½ mango
1/2 avocado
1 pcs spring onion
2 pcs radish
cress
herb oil
salt & pepper