Oven baked whole halibut
A super easy dish for sharing, cooks perfectly every time.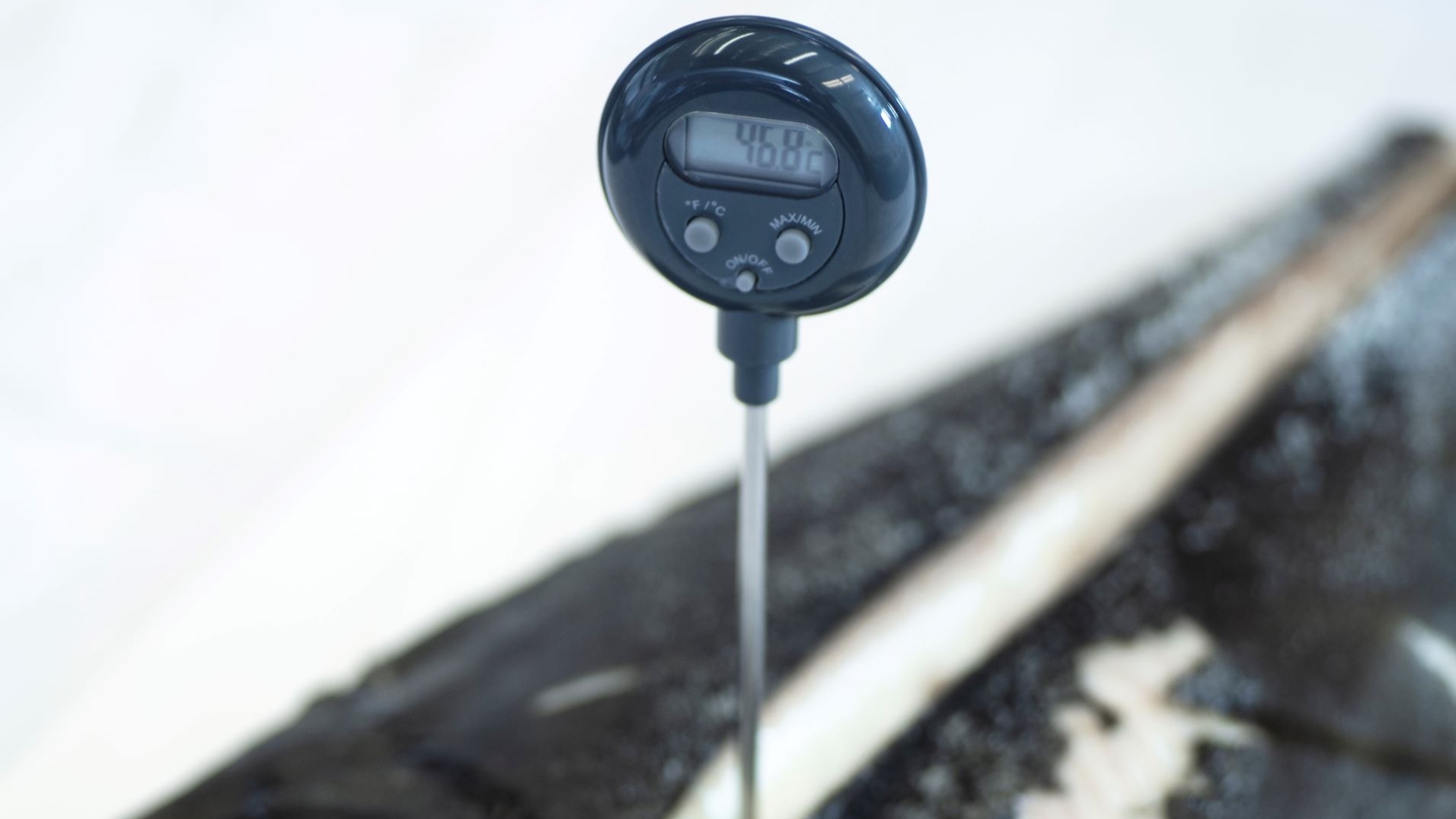 Preheat the oven to 120 °C.
Wash and clean the fish, cut away fins and head, if you do not want them on.
Add butter / oil to a baking tray or place the fish on baking sheet.
Leave the skin whole or make angled cuts on the top side, rub the fish with butter / oil and salt + pepper.
Insert a thermometer into the thickest part and place it in the middle of the oven.
Take out the fish when the thermometer reads 45-48 °C or when the fish meat comes off the bone easily (30-40 minutes), let the fish rest for 5 minutes before serving.
For serving, cut along the spine and fold the skin aside.
Serve simply with a good salad (e.g. coleslaw or green salad with olive oil) or with hot ingredients (e.g. vegetable purée, baked cherry tomatoes + runner beans or roasted root vegetables) and hot sauce (e.g. simple butter sauce, sandefjord butter or hollandaise).
1 Glitne halibut (2-3 Kg)
Butter / Olive oil
Salt and black pepper
Your choice of vegetables
Your choice of sauce